Bathtub, Tile, Sink, and Countertop Refinishing, Resurfacing and Reglazing in Rochester, NY
Regional Reglazing, providing professional bathtub, title, sink and coutertop restoration services in Upstate NY for over 25 years.
Transform
Restore your worn out tubs, sinks, showers, tile, countertops and fixtures to new. Remove cracks, burns, discoloration and other imperfections. We'll work with your fiberglass, acrylic or tile.
See results >>
Quick and painless
Deciding to refinish, resurface or reglaze is a significantly cleaner process than remodel / demolition work and it will get done quicker.
Affordable
Complete your transformations on a budget, make it look new without the expensive replacement costs. Transfer your savings to other home or business projects.
Local, Experienced and Trusted
Providing our services in Monroe County, Ontario County, Wayne County and Central New York areas for over 20 years. All our work backed by a 10 year warranty.
Our Results
Our process starts with a thorough cleaning with an etching wash, then we mask and cover the room, apply our primer coat and four additional top coats, then seal it with a caulk if necessary.
We are proud to have worked with the Strong Mansion, Wadsworth Estate, the Rochester Plaza and thousands of homes and businesses.
Before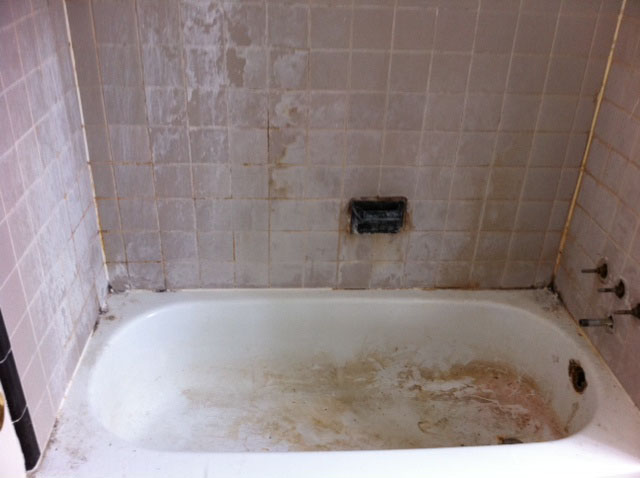 After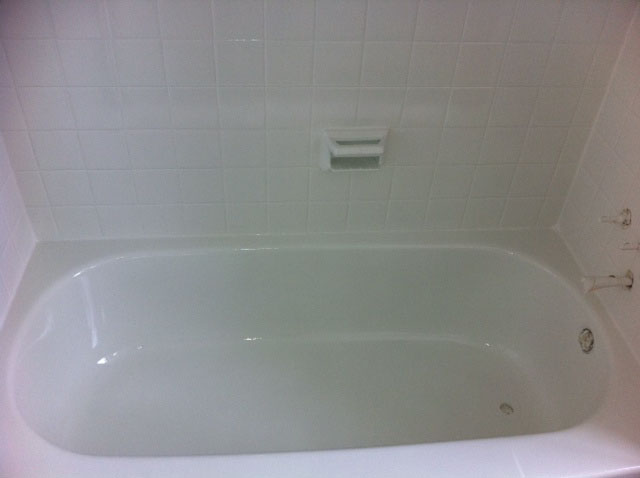 Before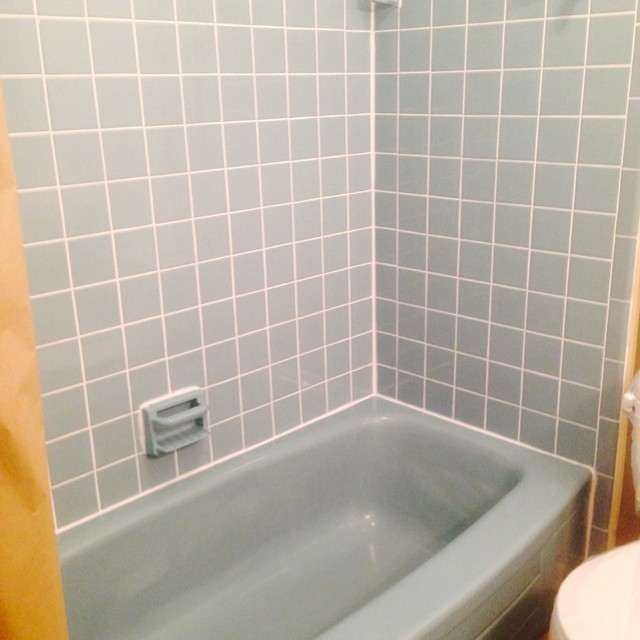 After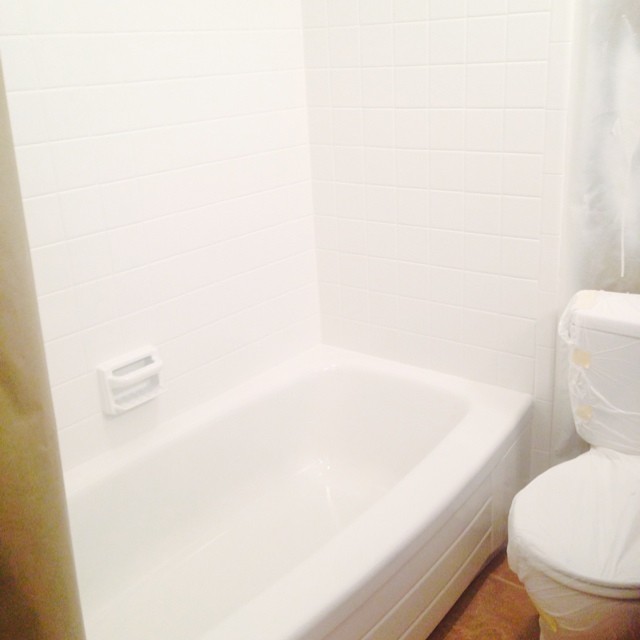 Before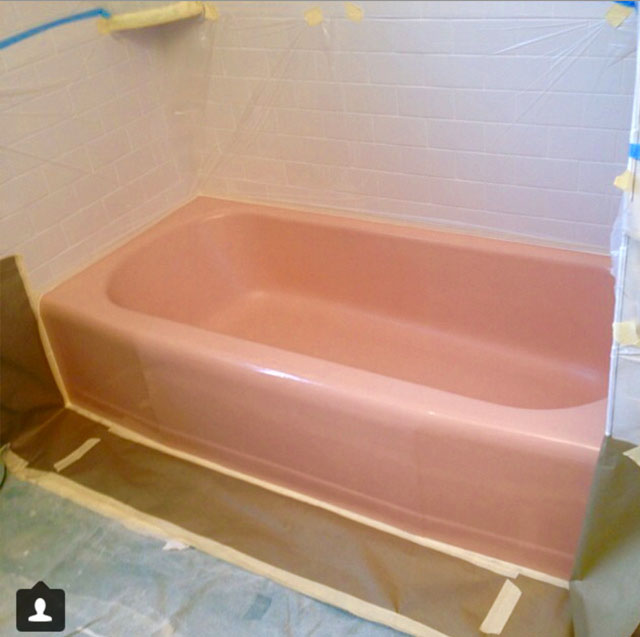 After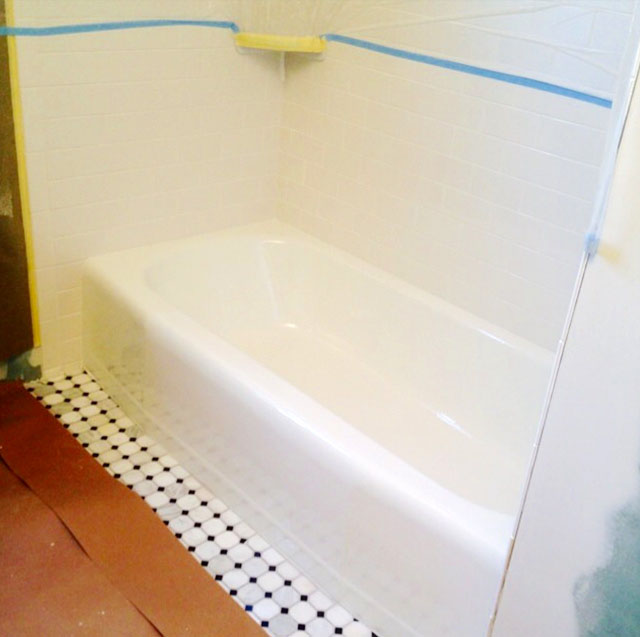 Before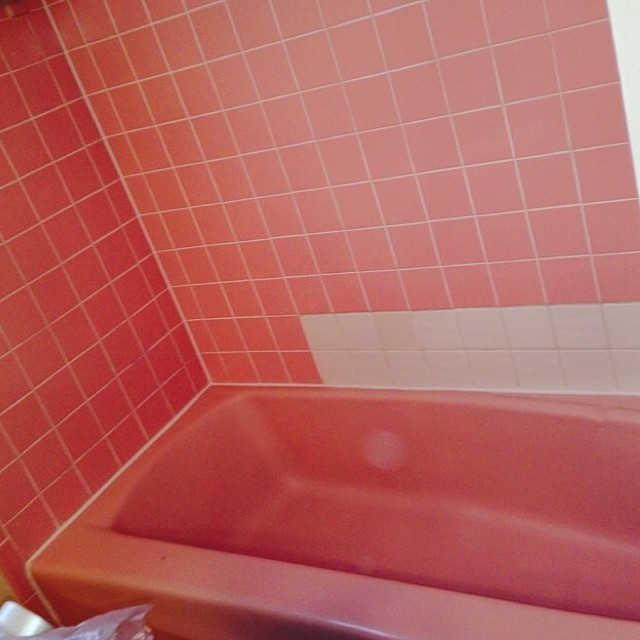 After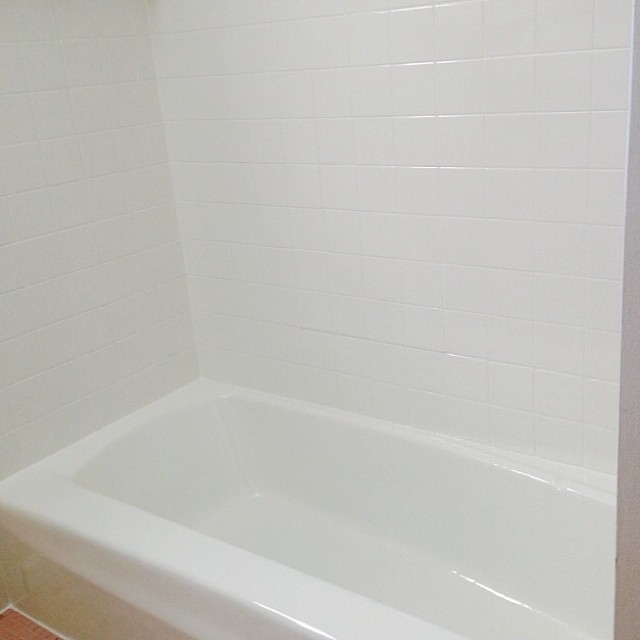 Before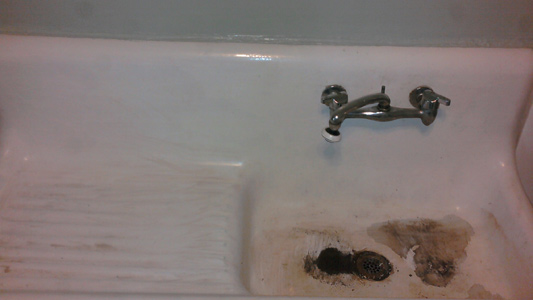 After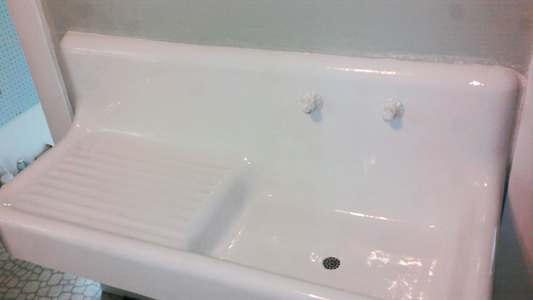 See more
What our customers are saying:

My tub looks brand new, and I am so glad I had it done. The job was done in a very professional manner and the bathroom was left clean and tidy.

The person quoted my cost and estimated the time for completion over the phone. They confirmed appointment to complete the work and showed up as agreed. They were neat, clean, and efficient plus, best of all the result was beautiful. My 1960s blue tub is now shiny, pristine white and this has changed the entire look of the room.

Linzie G. in
Rochester, NY
We hired them to paint our backsplash. It previously had tulips on it. You cannot tell that it was anything other than the beige that it is now. I'm thrilled and plan to hire them again to paint our shower.